Visa Application
You may apply for Chinese Visa at Chinese Embassy or Consulate in your home country. When applying for your visa, please remember to bring valid passport, the original copy of the university's Admission Notice, Visa Application Form for Foreign Students Studying in China (also known as JW201/JW202 form ) and original physical examination record.
Fig. 1 Admission Notice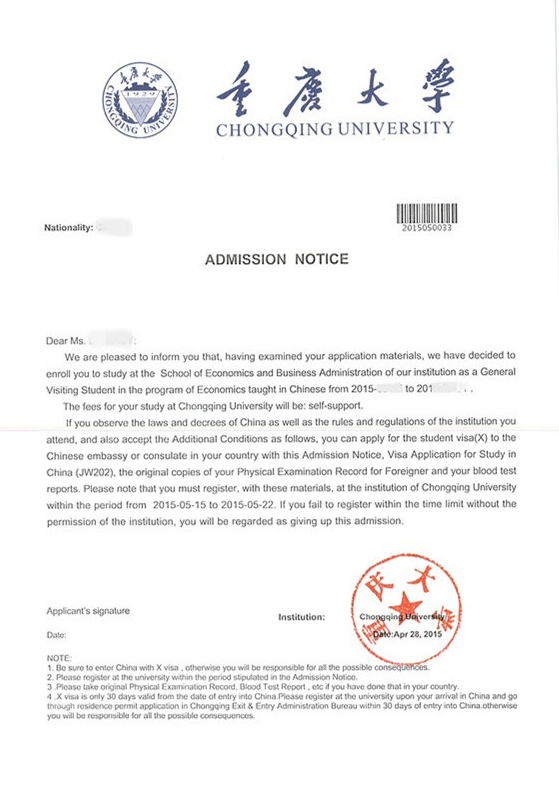 Fig. 2 Visa Application Form (JW202)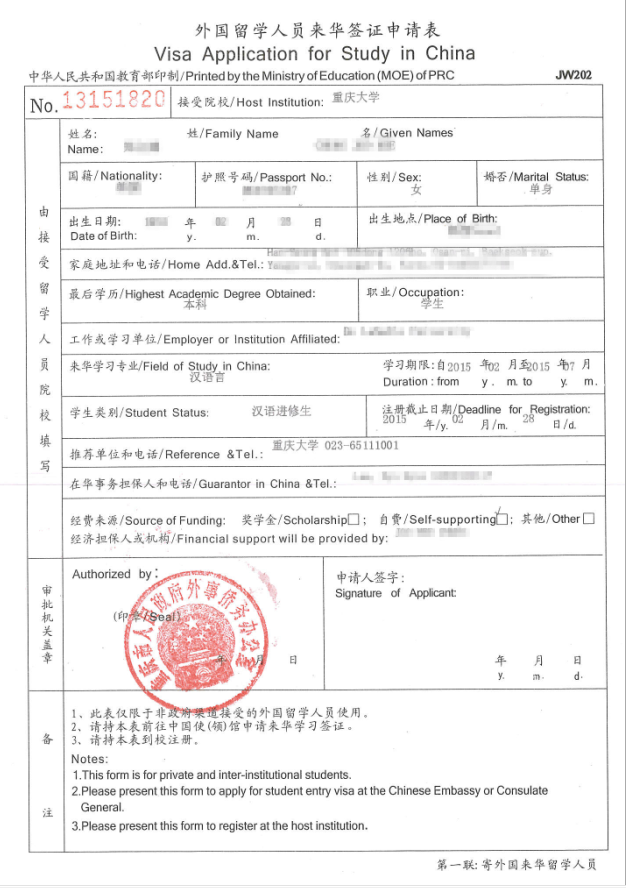 Fig. 3 Physical Examination Record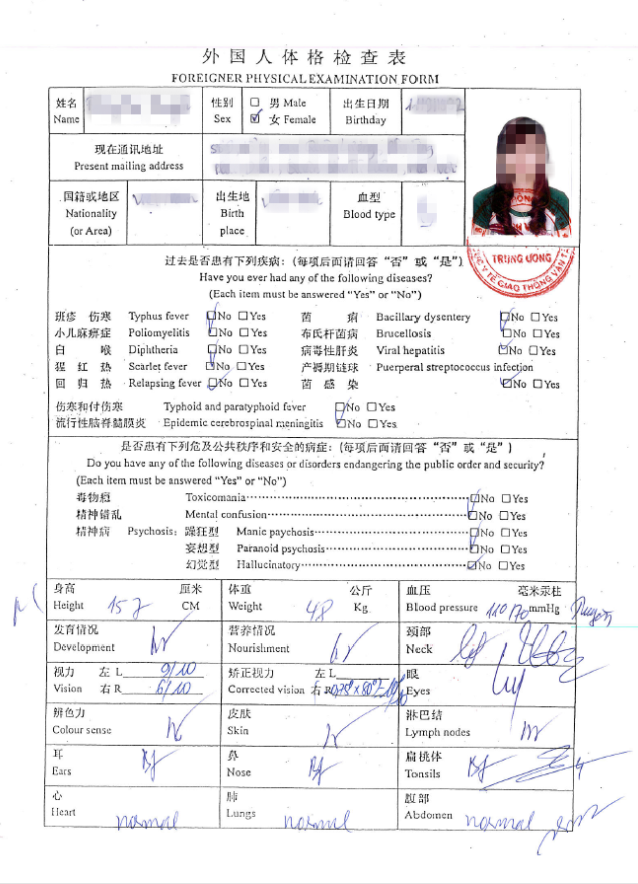 Make sure that your admission notice, JW202 form and physical examination record (within the validity of their visa, holders of X2 Visa do not need to present the record after arrival in China) is handed back to you together with your passport after obtaining your Chinese visa. You will need these documents to apply for your Residence Permit after your arrival in Chongqing.
International students who will study in China for more than 6 months are required to obtain an X1 visa, while students who will study in China for less than 6 months may apply for an X2 Visa.
Fig. 4 X1 Visa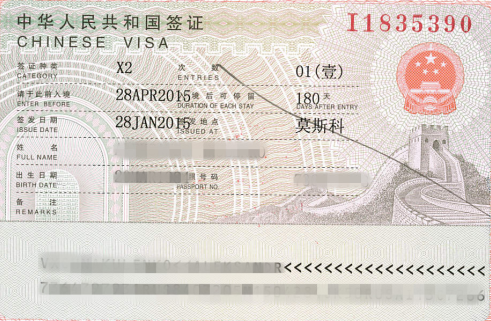 Fig. 5 X2 Visa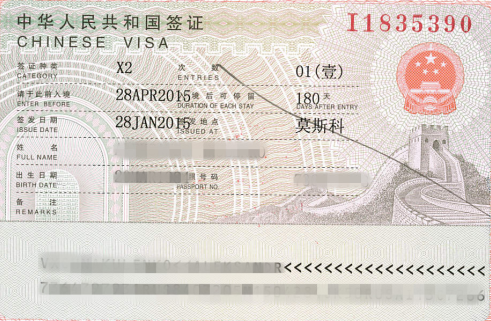 Note: An X1 visa will only be valid for 30 days after your arrival. You must apply for a residence permit within these 30 days in order to obtain legal status in China at Chongqing Municipal Public Security Bureau. You are discouraged from arriving in China ahead of time due to the short time limit of your visa. Furthermore, you are not eligible to apply for a Residence Permit until you have registered as a student of CQU.