Verification of Health Report
New students who have their Health Certificate (photo on the physical examination form must be stamped on the perforation, refer to Fig. 1) issued outside China must submit it to the ISO and have it verified by the Health Center of Chongqing Entry-Exit Inspection and Quarantine Bureau, which will give you the Health Certificate if you pass the verification. Otherwise, students may undergo medical examination (total cost around 400RMB) offered by CITHC in order to obtain the Health Certificate.
Fig 1. Sample of Stamped Photo of Physical Examination Form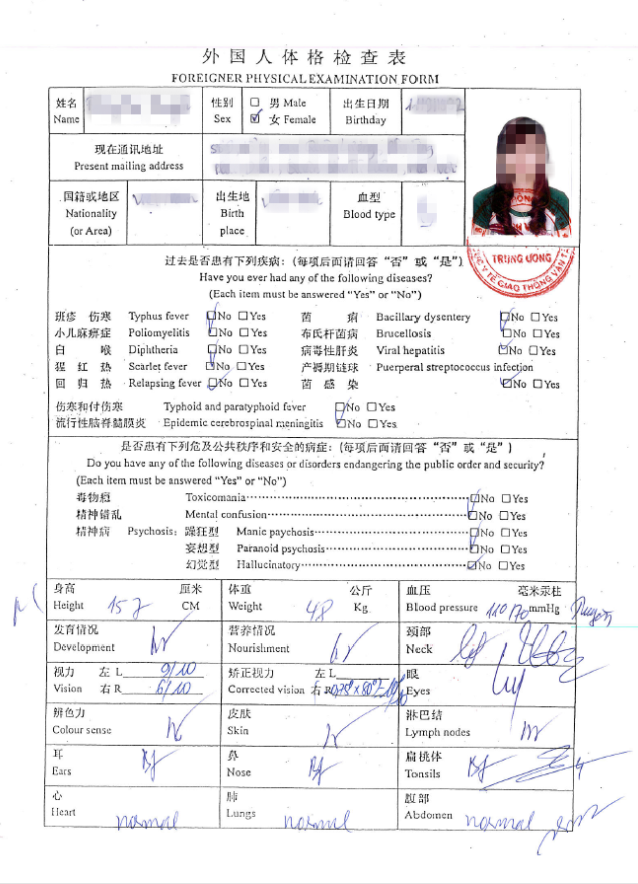 Fig. Health Certificate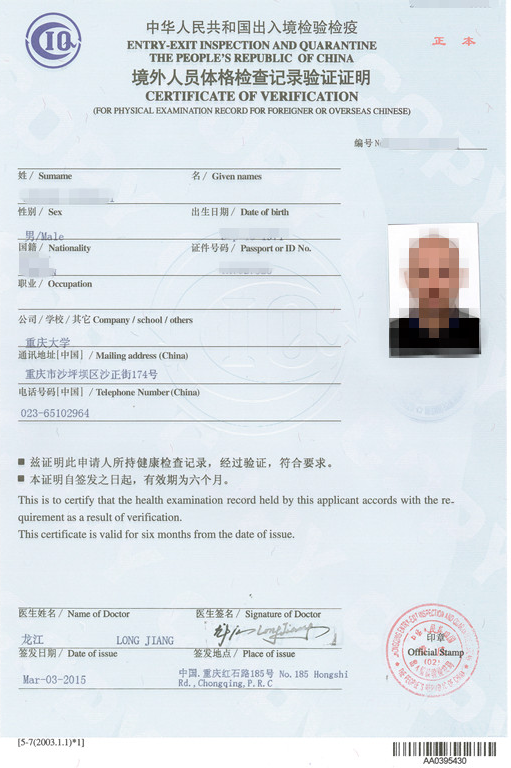 Note: Keep an empty stomach before taking the medical examination
Below are the contact information and office hours of the CITHC.
_____________________________________________________________________
Chongqing International Travel Healthcare Center
Address: No. 185 Hongshi Road, Yubei District, Chongqing
Office Hours: 9:00 a.m — 11:30 a.m. (from Monday to Friday)
Tel: 023-86883388, 86883302, 67607350
Website: http://www.cqciq.gov.cn